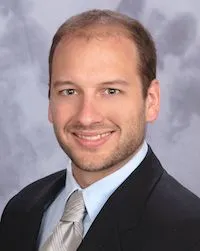 At a young age Dr. Tom was exposed to health and wellness through sports. He was a football player and volleyball All-American throughout high school and was a 4-year collegiate swimmer, earning All-American status again. Dr. Tom always felt a strong drive to be part of the health care field. As an avid triathlete, swimmer, CrossFit gym owner, and league sports member he observed and experienced numerous injuries, ultimately understanding that preventative care is the best method to avoid future health issues. Prior to Chiropractic College, Dr. Tom worked as a health and physical education teacher in the Aurora area. These experiences made Dr. Tom realize the important role that health and physical fitness play in people's everyday lives.
Dr. Tom graduated in April 2013 from National University of Health Sciences in Lombard, IL. He graduated with a keen understanding of human anatomy, kinesiology and a strong grasp on how the body works as a whole. He helps his patients manage and improve their conditions by making sure they understand the root cause of their symptoms and helps them to correct the issue. Dr. Tom was born and raised in Downers Grove, IL. He enjoys any type of physical activity. His appreciation for the outdoors further drives him to be active and stay fit. Dr. Tom has a son, Huxley, and wife, Arianne.
Renee- Office Manger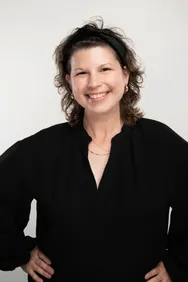 Renee graduated in 2002 from Logan College of Chiropractic (now Logan University) in Chesterfield, MO. She practiced for a few years before leaving the profession to raise her family. She returned to work in retail to give her a flexible work schedule to still care for her young kids. Missing Chiropractic, she returned not as the Doc but as the front desk staff. Her front desk and Chiropractic Assistant experiences along with her work as a former Chiropractor make her the perfect support staff. By understanding both the needs of the patient and Dr. Tom, this supportive role is where she shines.
She loves people and wants to provide everyone with a great patient experience. She is a breast cancer survivor and grateful to Dr. Tom for helping her through her medical crisis. Dr. Tom not only provided Chiropractic adjustments and Acupuncture treatments to help her stay strong throughout her chemotherapy but also kept her smiling and laughing throughout the process. Renee lives in Aurora with her husband of 20 years, Chris. They have two daughters in high school, Caitie and Payton. She loves spending time with her family, gardening, listening to music, grilling, DIY/crafts and drinking a mango dragonfruit Starbucks refresher.