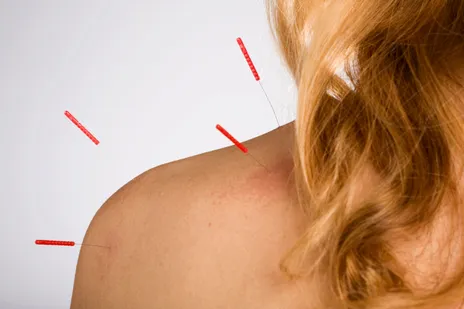 Traditionally an eastern medicine treatment, acupuncture is utilized by many western practitioners today. Now backed by numerous amounts of research for it's effectiveness, acupuncture is used to help heal all sorts of disease and injury, including strains and sprains, back pain, addiction, anxiety, and upper respiratory infections, to name a few. It is said that when one's chi, or "life force," is blocked, the result is the manifestation of disease or injury. Acupuncture is used to tap into channels or meridians throughout the body by stimulating specific points that help the natural flow of the chi. Here at S.P.A.R.C. Chiropractic we use a blend of eastern and western teachings to help complement our patients' treatment protocol.
Acupuncture is used to treat a wide range of health problems, such as:
Persistent lower back pain
Chronic tension­-type headaches and migraines
Neck pain
Joint pain
Postoperative pain
Allergies
Depression and anxiety
Insomnia
Acupuncture takes a holistic approach to understanding normal function and disease processes, and focuses as much on the prevention of illness as on the treatment.