CHIROPRACTIC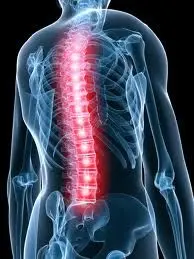 In a world where prescription medications and surgery are too often the first options offered to patients, many are instead seeking "alternative methods" shown to work effectively with minimal to no side effects. S.P.A.R.C. Chiropractic uses Chiropractic Manipulation Therapy (CMT), or "the adjustment," to help assist with our other natural treatment protocols to restore, preserve and optimize patient health. CMT is a natural, safe, and cost effective treatment option.
S.P.A.R.C. Chiropractic physicians take research seriously. We apply an Evidence-based Practice (EBP) approach, to all clinical decisions and treatment recommendations. Staying up to date with the most recent medical literature, makes for quicker improved patient outcomes. EBP research has quantitatively proven that chiropractic manipulation can:
benefit the body's healing response at the cellular level
decrease pain
loosen muscles
increase joint range of motion
increase blood circulation
increase nerve conduction throughout the body

FUNCTIONAL MOVEMENT SCREEN & FUNCTIONAL REHAB EXERCISES
Functional movements are defined as everyday movements involved in a person's daily activities. Leading chiropractic physicians are no longer simply spine or back
doctors. They have expanded their expertise to using scientifically proven methods to assess the whole kinetic chain instead of one individual region in order to uncover the root cause of the patient's pain. This assessment is performed through functional movement screens, a protocol used to target specific faulty movement patterns. Left uncorrected, these faulty movement patterns can reduce the body's full capability to thrive in activities of daily living and lead to injury or chronic pain. Based on our assessment, we will develop a unique, functional exercise program to address each patient's needs.
MASSAGE THERAPY
Massage therapy is one of the adjunct treatments we provide to help patients attain wellness and improve their health. Research shows that massage benefits include, but are not limited to: healing injuries, recovery from exercise, and reducing stress, pain, muscle tension, anxiety and headaches.
ACUPUNCTURE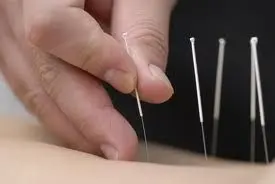 Traditionally an eastern medicine treatment, acupuncture is utilized by many western practitioners today. Now backed by numerous amounts of research for it's effectiveness, acupuncture is used to help heal all sorts of disease and injury, including strains and sprains, back pain, addiction, anxiety, and upper respiratory infections, to name a few. It is said that when one's chi, or "life force," is blocked, the result is the manifestation of disease or injury. Acupuncture is used to tap into channels or meridians throughout the body by stimulating specific points that help the natural flow of the chi. Here at S.P.A.R.C. Chiropractic we use a blend of eastern and western teachings to help complement our patients' treatment protocol.
COLD LASER

Cold Laser (low level laser therapy) is a non-invasive method to help reduce acute and chronic pain. The therapy is FDA cleared and offers patients an alternative to drugs and surgery. Laser therapy has been shown to speed recovery for many types of injuries including, but not limited to post-surgical, sports, and motor vehicle accidents. Laser therapy is also effective at reducing pain and inflammation related to injury or chronic disease such as arthritis. Laser treatments last a few minutes depending on the condition being treated. Patients generally see results after 2 to 5 treatments. Your doctor will develop a treatment plan that is optimal for your condition.
Please click on the links below to learn more about the services we provide:
Injuries
Chiropractic Massage Therapy